5 Easy Tips to Maintain Your Landscape
You are lucky to own a beautiful, aesthetically appealing, and functional landscape. Having a small paradise outside where you can lounge, chill and throw home parties is bliss.
Even if you have a useful space outside your house, some effort and planning can convert your landscape from dab to fab. However, proper care and maintenance must be on your priority list if you want that fab to be everlasting. If you have an unused space or a garden outside your house, call the landscape constructors and enhance the value of your home by adding some extraordinary elements.
Owning a landscape is no big deal until you know how to maintain it. If you are ignorant about taking care of various elements in your outdoor space, they will wear out with time or get damaged, making it look shabby. So, to help you, here are some tips on maintaining your landscape.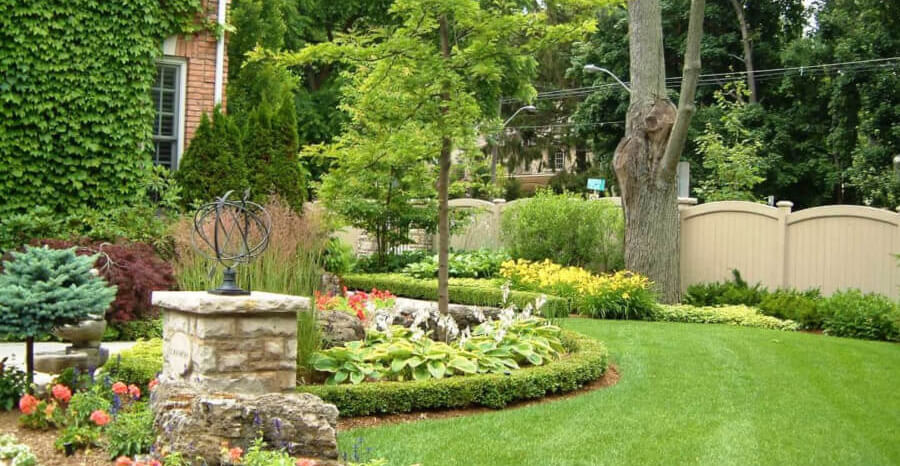 1) Mow the grass- It is important to mow the grass every month if your landscape looks lush green. Mow the lawn depending upon the needs; for instance, taller grass can cool the soil, encourage deep roots, and reduce stress. Remember, mowing the grass and cutting it very short will affect the roots, slow their growth, and may result in dead and rotten grass.
2) Build a sturdy pathway- When you have planned to divide your landscape into various areas such as a recreational place, patio for lounging, outdoor kitchen, and a fireplace, maybe a pathway should lead you to these places. Ensure the path comprises concrete or cement blocks that can be easily cleaned, visible, and sturdy enough to withstand pressure.
3) Use material furnishings that can withstand atmospheric conditions- When creating landscape designs, you have ample choices to add and subtract elements. However, choosing furnishings for your outdoor living space is the most important part. Suppose you plan to add a kiosk, table, or chairs or consider making a seating area. In that case, all the things must be made of material not affected by exposure to atmospheric changes such as rain, excessive heat, storm, etc. However, if you are using polished materials, then keep them in a shady place.
4) Prune trees, plants, and shrubs- The plants and blooming flowers in your garden are the accessories, so make sure they grow healthily and beautifully. Pruning stimulates growth. Dangling branches of trees and shrubs will make your yard appear shabby and disorganized, so prune the leaves and stems to make them look clean. Besides, it would help if you pruned the branches of trees that rest on the roof to prevent roof blockage.
5) Don't forget about supplying nutrients- If the plants in your landscaping design appear dull and dead, your paradise will look more like a funeral. Therefore, it is important to use high-quality soil and fertilizers for the nutrients to reach the plants. Moreover, it would help if you watered them regularly.