8 Places you can't miss out while your vacation in Australia
Australia, Chris Hemsworth's land, surf, sand, and wind, is the perfect place to wind up for a vacation. But its beaches aren't the only attraction therein; Australia is also known for its wildlife and food worldwide. Planning a holiday there is easy with all the vacation rentals in Australia that are spread worldwide. Also, you better get accustomed to saying 'mate' because you will be addressed as that a lot, so much to that, a ban on the word in 2005 lasted only 24 hours before being overturned.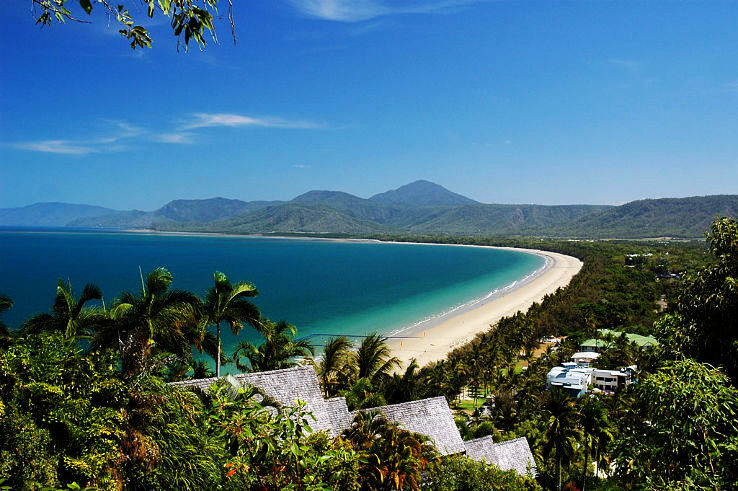 Now let's see what fun things you can do while on holiday there:
Visit Kakadu National Park
Encompassing about 200 km, Kakadu is more than just a national park. It is a link between the aboriginal guardians who have nurtured the land for thousands of generations and us. You can enjoy the vibrant ecosystem and spectacular ancient rock art. The landscape is changing- sometimes flooded, sometimes scorched or desolate, and occasionally lush green, all according to the season. You can cruise on Billabong's filled with wildlife, swim in pools created at the foot of waterfalls like Jim Jim, hike through ancient sandstone country, examine 2500-year-old rock paintings, and more in Ubirr, Nourlangie, etc. If you are in the dry season, prepare for the footfalls as the resorts, camping grounds, and rock sites get crowded. But on the flip side, this is a huge park, and if you have an adventurous heart, then getting off the beaten track to enjoy nature will be easy.
Climb the Sydney Harbour Bridge
When can you climb? Located at 3 Cumberland Street in The Rocks, you can strap into a climbing suit with a harness linked to a secure line, allowing you to climb up to the top of the Sydney Harbour Bridge. What will you see up there? It is possibly the best view of one of the world's greatest harbors, and the stunning city spread out below. You might think that climbing the arc of Sydney's most iconic bridge would be scary, but it is so safe that even kids (as young as 8) can do it. If you want something fun to do with your kids, this is it. It's open from sunrise to sunset and even at night times. But there's more to it as well- if you fear heights or get nervous, then there's no need to worry as you can climb just halfway. Remember that climbs can take anything from 1.5 hrs to 3.5 hrs, so make sure you bring plenty of time with you to enjoy a thrilling experience.
Explore the graffiti alleys of Melbourne
Melbourne is known for its world-class Michelin star restaurants, but there's more to the place than just beautiful cuisine and vibrant nightlife. The world-class art is a burst of color in the steel city and will leave your jaw hanging on the floor, especially if you are a newcomer. If you want to explore Melbourne off the beaten track, then enjoying the street art is a good way to get going.
Have a BBQ on Ninety Mile Beach
Barbeque on the beach is a classic Australian experience, so if you want to chill out with your friends with some meat and beer, hanging out at the longest interrupted beach with a BBQ grill will be a good idea. Bring on your hearts and a cooler and enjoy the sunset from the beach after a long day of fun.
Drive down the Great Ocean Road
A stretch of 151 miles full of picturesque tarmac makes for beautiful road trips with friends. Generally agreed to be the best road trip path in Australia, the Great Ocean Road is all for your taking. If you want to spend time with your gang, pack up and drive on!
Shop at the Queen Victoria Market
If you want to show off back home about getting to explore Australia with all its charms, then going for a visit to Queen Victoria Market will be a good place to begin. The market provides the most atmospheric and classy shopping experience in the city of Melbourne. Queen Victoria has also been a part of the city's culture for over a century. So, it's a great way for you to breathe in the history of the place while you fulfill your shopping dreams.
Visit the Shrine of Remembrance
This war memorial is a great way to remind yourself that despite the city's glitz and glamour and the spectacle of wildlife seen, Australia has also experienced some gruesome wars. You can make this trip even more remarkable by climbing its steps and taking a stunning panoramic view of Melbourne.
Queensland Cultural Centre
The epicenter of Brisbane's cultural conference, the Queensland Cultural Centre is surrounded by subtropical garden, and architecturally stunning buildings, including the Queensland Museum & Sciencentre, Queensland Performing Arts Centre, the State Library of Queensland, Gallery of Modern Art (GOMA), and more. It also has the Avian Cirrus, the tiny plane that carried Queensland's Bert Hinkler to England in the first solo flight of 1928! Located on the South Bank and just over the Victoria Bridge, this center is ideal for spending time with kids and family, especially since it offers to take you on an engaging journey through the state's history.'
So, book a flight to the precious land of cricket, meat, and beach to enjoy a vacation in the lap of nature like no other. But don't forget to pack in loads of sunscreen as well!
You can get some handy travel tips for the next time you are leaving for a vacation. Read my travel blog to get some amazing prizes.