Five Smart Tips to Enhance Your Living Room Appearance
Living rooms are indeed the most significant areas of any home. They are the first spaces that the guests or visitors entering your premises see. It must provide much-needed comfort and entertainment to your loved ones and portrays your unique personality and style.
Whether it is the walls, windows, furniture, floor, furniture, or ceiling, every component of your living room décor should look sophisticated but not necessarily at the cost of your meager finances. You need to focus on deploying creativity and shopping smartly!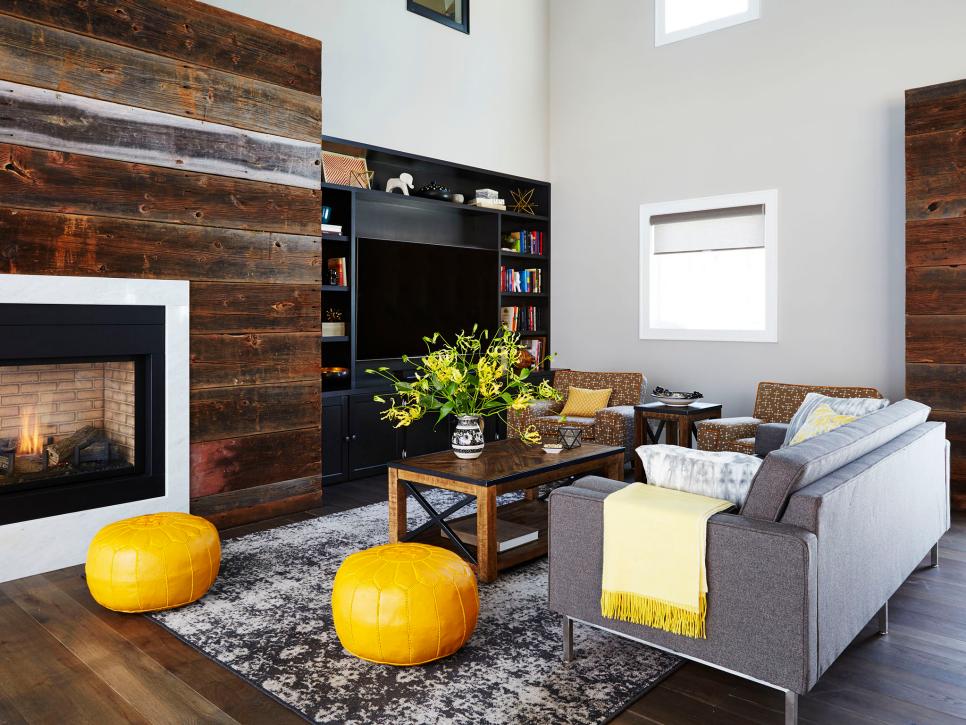 Here are five easy yet affordable tips to help you enhance the appearance of your living room:
1. Eliminate the Clutter
You might be over-attached with your vintage piano and sofa set your parents gifted you on your wedding day. But if it isn't needed in your living room makeover anymore, you better let it go and not keep living with the same old clutter.
Living space is an important part of the house, and so is its setting. Thus, make some breathing room and create enough space to walk without bumping into things.
2. Do Some Rearrangements, If Possible
You cannot even imagine how relocating the furniture and other items within the room can oomph up its entire feel. Segmenting the space by bringing the seats closer together and rearranging the cabinets can make a whole world of difference.
So, spend some time understanding the existing placements of things and learn how they can be moved around to be the most appropriate for you.
3. Use an Accent Wall Color or Wallpaper
Living rooms must be designed attractively to give a good impression and set the tone for the rest of the house. That is why you need to ensure the right use of hues. Never go for dull colors; opt for brighter tones such as cream, white, and beige.
Create an accent wall by choosing a contrasting color that blends with the other three minimalistic walls. Or, decide on a wallpaper design/texture in rhythm with your furniture or wood flooring.
4. Do not Forget the Artwork and Flowers
A statement piece of artwork and fresh flowers instantly add life to your living room. Not only do they look good, but they also add a splash of color amidst your dull, monotonous space. Plus, something inspirational on your walls positively impacts moods too.
So, give your creativity a chance, develop the best possible wall art and flower decors choices, and make your home super trendy.
5. Give a Touch-Up to Solid Wood Floors
This is for those with hardwood flooring instead of carpets in their living rooms. Over time, wear and tear can cause damage and detracts from its natural good looks.
Fortunately, wood refinishing can cause scratches, dents, and gritty surfaces to disappear and restore them to their former beauty.