Five Most Common Types of Flooring
When someone is looking forward to the construction of their new home, one of the main things they have to oversee is the house's flooring. Flooring for homes and commercial establishments generally has a lot of choices, depending upon the client's taste and choice. Choosing the correct flooring type is somewhat very difficult, given the plethora of options available when it comes to flooring. Therefore, the best way to choose a flooring option is to know about all the types of flooring options available to you. Now, choosing a specific type of flooring depends on factors like cost, maintenance, etc. In this article, let us see the five most common types of flooring.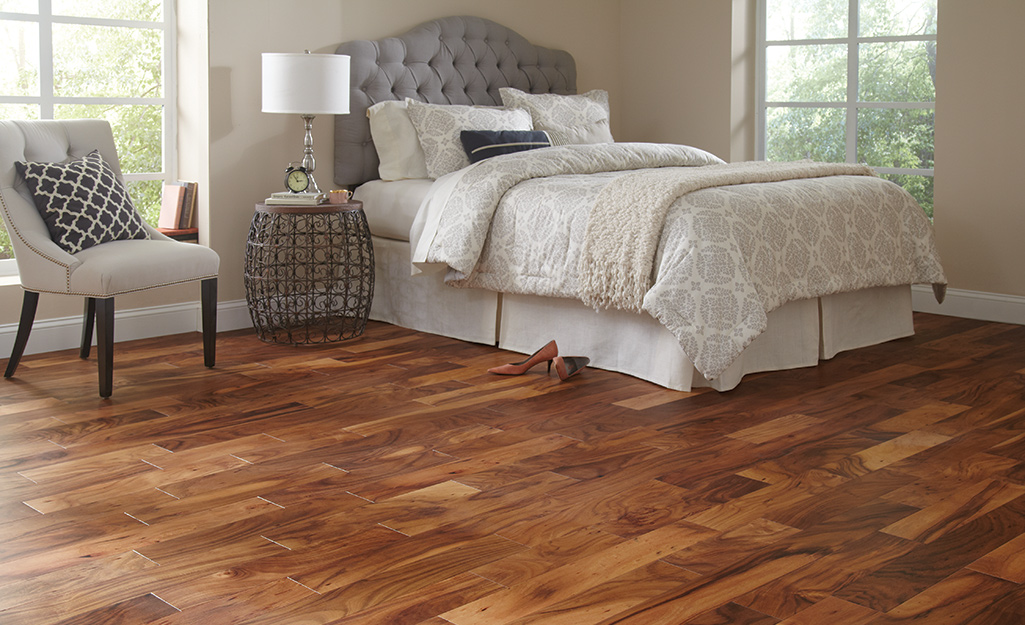 Carpet
Carpeting is one of the most common flooring types and has been a very favorite choice for homeowners across the world. Flooring a floor by carpet is very comfortable and warm and has a welcoming sense attached to it, since you may walk barefooted on the carpet, and you will find a soothing feeling under your feet for doing so. Long ago, carpets were used all over the home, but, nowadays it is only used to cover the bedroom and sometimes the living areas. Thanks to modern hard chemicals, which make carpet cleaning as easy as it can be. The carpet maintenance is very meager, and you may call upon experts once a year to get rid of any odor coming from the carpet. Carpet is very cheap but is inherently less durable than the wooden flooring options.
Hardwood
Hardwood is generally a wood product that is made out of classy timber. Hardwood flooring generally imparts a sense of elegance to your overall outlook of the house. Hardwood floors can be broadly divided on finishing strategies, i.e., pre-finished and unfinished. Hardwood comes in with different varieties of wood such as mahogany, bamboo, etc. Comparing to carpeting, hardwood is expensive. There are always sales going in with sellers for hardwood floors that you should keep an eye upon.
Laminate
Laminate flooring has improved over the last few decades, and now, it is the best substitute for any wooden flooring. Laminate flooring looks exactly like any hardwood flooring and is cheaper than hardwood flooring too. Laminate flooring is not suitable for living areas but is suitable for kitchens and places which can have or experience spills quite often. With a proper installation, laminates are great with scratches and cuts. The only problem is that it cannot be refinished, and it is harder to replace in case of any discrepancy.
Tile
Tile is trendy among modern home-makers because of its durability and flexibility to fit into any environment. It is a great choice for places which need to be moisture-proof, like washroom, kitchen. Not only floor, but tiles can also be used for fireplaces, walls, etc.
Vinyl
It is one of the most famous floorings used in modern homes, again because of its flexibility. Vinyl installation does not need professional help and can be installed with some basic tools. Over the years, the manufacture has drastically improved the quality of Vinyl.
Above are some of the best and affordable flooring options that you can opt for. Alliance Floor Source is a flooring company based out of Toronto. It is a family run business and has been providing excellent flooring services throughout the past 30 years. Call them to get a quote.
Read More: