Important Things to Consider While Buying Optical Online
There are some lazy days when you don't feel like going out for shopping. At such time, what can be better than sitting back at home in relax mode and buying stuff online? But when it comes to buying opticals online, then you need to be a bit cautious.
Following are the important things to consider while buying opticals online: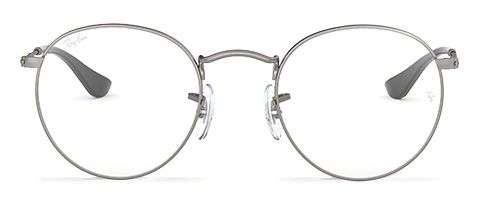 1. Durability –
What is the fun of buying optical if it breaks easily and its lense gets scratches easily? So search for an online store that can offer durable frames. Make sure that the retailer provides high quality, scratch resistant lenses with UV protection. If in case you have children, or you play sports, then look if the high-impact resistance lenses are available in the online store or not.
2. Variety –
All you need is a vast variety of frame styles to choose from, that too from a trusted brand. Also, depending on your daily activities and personal style, you may need more than one pair. So buy from the online store that provides a variety of frames. Don't just compromise with any store having a few numbers of frame options.
3. Fit –
Fit is a big issue, especially when you buy optical online. If frames are not comfortable or are loose, then you may feel irritated. It can also cause a headache as you are unable to look through the lenses properly. If the store does not have any return policy, then the problem worsens for you as your money got wasted on something that is not of your fit. Furthermore, you have to buy another pair of glasses.
4. Return Policies –
Before making an order online, don't forget to read the return policies. It is essential to know how the retailer is going to handle the returns. It will become convenient for you to return the optical if they are not as per your needs.
5. Compare the online stores and their offerings –
Select two to three stores and make comparisons of their return policies, discount offers, and quality of the frames. You can read their online reviews for better selection. You can also take reference from a friend or relative who had bought frames online in the past. They can better explain about customer service that the store extends. Also, compare the prices and opt the one, offering the best deal that too without compromising with quality.
6. Select the frame that suits your face –
Choose the eyeglasses that suit the shape of your face perfectly. It should look like it's made just for you. It also needs to go with your personality.
For diamond or heart-shaped face round frames with wide top can create a nice contrast.
For a round shaped face, rectangular lenses will work the best.
On an oval face, a pair of symmetrical glasses will suit.
And for a square shaped face, round frames can balance the angles of the face.