List of Essential Restaurant Kitchen Equipment
The kitchen is the heart of a restaurant where important activities like food preparation, cooking, and plating are done before serving customers.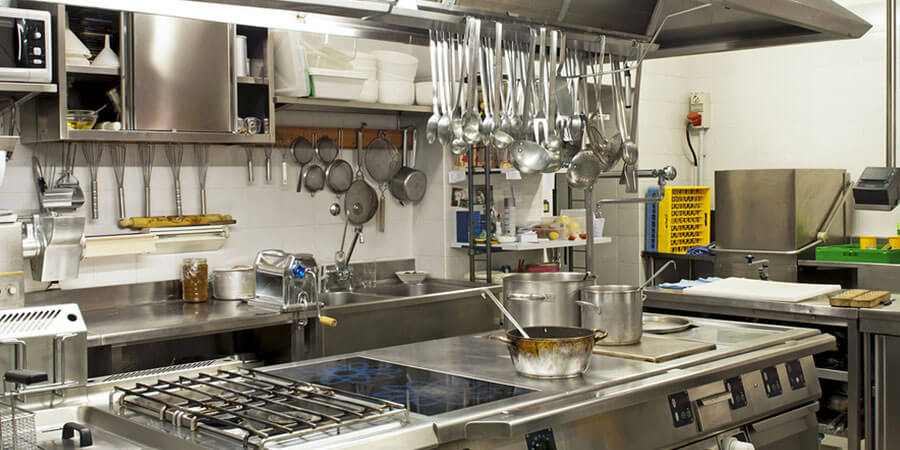 The kitchen must be organized so that the whole space can be optimally utilized for various activities. It must include spaces like a storage area, cold storage and preparation area, cooking area, washing area, food service, and staff quarters. There must be coordination among various work stations inside the kitchen.
However, the important aspect of running a restaurant is designing the kitchen and the right restaurant kitchen equipment.
Here is the restaurant kitchen equipment list-
Refrigerators and Freezers:
Your kitchen definitely needs a refrigeration unit, and selecting the right commercial refrigerator is necessary for maximum kitchen efficiency for energy and preparing food.
Choose a refrigerator according to your business. If your restaurant completely deals with frozen food, you need to have a walk-in refrigeration unit with maximum space. The high-quality freezer will maintain the quality of your food and prevent it from perishing quickly.
Hospitality Trolleys:
Hospitality trolleys are vital when it comes to the restaurant business! The food trolleys possess several compartments that can carry various trays for food.
They enable a worker to move food from one place to another without the trays tipping over. The person can serve all the guests at a time without making constant trips to the kitchen. The compartments are insulated and keep the food hot or cold depending upon the type of trolley. Food trolleys help you keep track of your orders, thereby increasing the efficiency of service.
Trolleys can be movable or immovable and come in a wide variety. You can contact Advance Trolleys to make an easy purchase.
Slicers:
A slicer is required to slice meat and other products quickly and efficiently. It helps in maintaining the consistency and uniformity of work. A variety of slicers is available, like a meat slicer, food slicer, and vegetable slicer.
If you consider your work as an art, you would not like to compromise on perfect slicing of your raw food as it enhances food presentation in the last step of your cooking.
Ovens:
From freezing and refrigerating food to baking! Yes, you are right. An oven is a basic necessity of a restaurant kitchen. It performs a wide range of functions from heating to preparing different dishes for your customers.
Ovens are super essential for restaurants involved in the bakery or include baked goods in the menu. Choose convection ovens for baking pies, cookies, cakes, bread, and custards. Convection ovens have a fan and an exhaust system that blows hot air around the food.
Sinks:
Sinks are vital for the kitchen since they provide running water and a space to clean and wash food and dishes. Since it can help in maintaining the hygiene and cleanliness of your restaurant's kitchen.