Top 10 Tourist Destinations in Goa
Goa needs no introduction; it's one of the most popular destinations in India. Goa has everything from the sun, sand, sea, beach, booze, balmy shores, glorious architectures, and bistro. So, take a Travel Loan and surprise yourself, Goa. Check out these 10 best places to visit in Goa and ensure that you don't have to compromise on anything.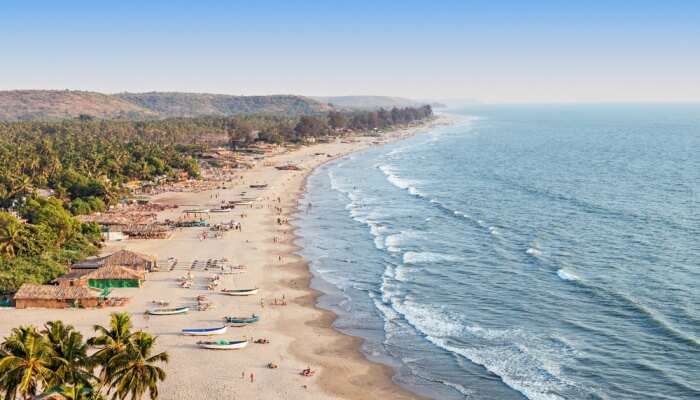 Calangute
When we talk about the 10 best places to visit in Goa, Calangute is the most popular. This site has a long coastline with a fantastic view of the sea, restaurants, clubs, and shopping outlets.
Aguada Fort
Aguada fort seems like the perfect destination for an amazing evening. The view from the spiral staircase up to the lighthouse is ecstatic. It's one of the top sightseeing places in Goa.
Palolem Beach
It's a scenic beach in extreme south Goa with rocks and islands off the shore. Amazing eating options, water sports, boat trips, and walks to butterfly island are things that make this one of the best honeymoon places.
Martin's Corner
This restaurant is famous for two reasons. The delicious seafood cooked in Goan masala and second, the fact that you'll never know when you might bump into someone famous here.
Dudhsagaar Falls
This is the 4th tallest waterfall in India. The falls are spectacular during monsoons after fed by the rains. There's a railway bridge that passes right in front of the waterfall, and passengers train to pass through the fall tend to slow down to view the fall closely.
Arpora Night Market
Arpora night market is held every Saturday from 6 pm until late night. You can find food stalls that offer a range of delectable fare. There's a stage that hosts live concerts. Roaming on the streets of this market is one of the best things to do in Goa.
Chapora Fort
Chapora fort was first noticed in the movie "Dill Chahta Hai." This ancient fort in North Goa offers splendid views of the adjoining Vagator beach. It also overlooks the Arabian Sea.
Pandava Caves and Arvalem Waterfall
Pandava cave complex and Arvalem waterfalls are 9kms to the south of Bichholim town in North Goa. This cave is divided into 5 compartments. Another attraction is the Arvalem waterfall. It has an impressive view of water falling from a height of 50mts.
Basilica de Bom Jesus
This church site is situated in Old Goa. It's an excellent example of Baroque architecture. One of the main attractions here is the mortal remains of missionary Saint Francis Xavier.
If you want to head out, apply for Travel Loan and enjoy your holidays.
RELATED ARTICLES :